A different take on the usual wine club, we offer a more innovative experience by allowing our members access to a unique collection of wines from ALL FOUR of our brands: Baileyana, Tangent, True Myth and Zocker. We typically include wines that are not available in stores!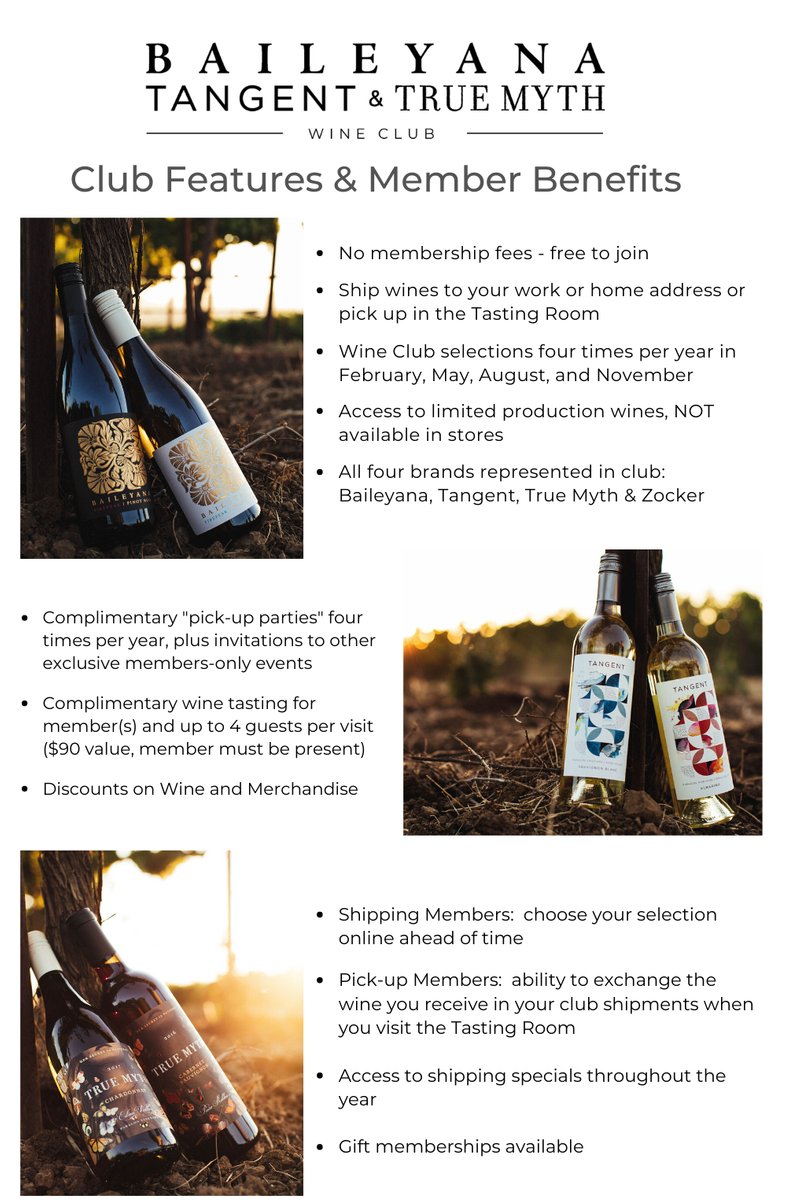 We offer a choice of 4, 6 or 12 bottles, shipped quarterly and you can choose from Red, White or a mixed selection of wines. See below for a summary of benefits of our three three club tiers and if you like what you see, why not pick a club from the options below and join today?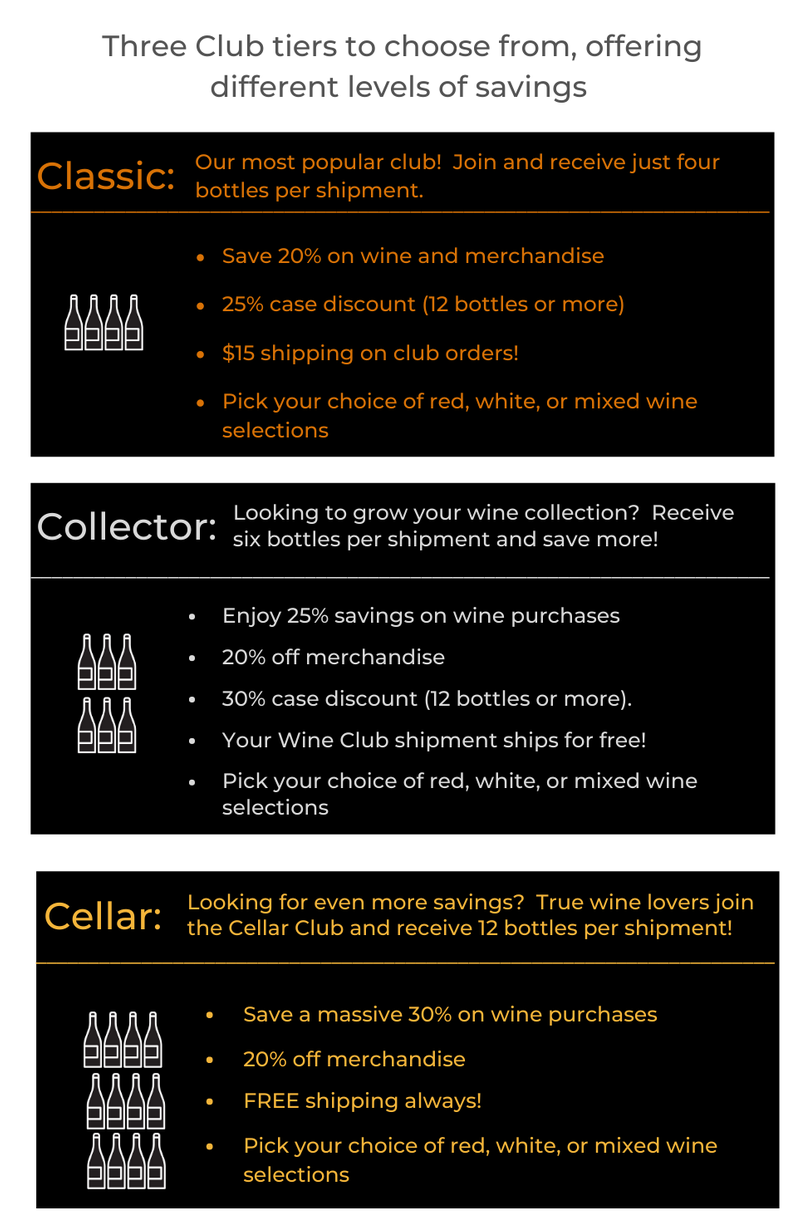 For club members who signed up in 2019 or earlier, if you have any questions or concerns regarding our new club tiers, or want to change which tier you are in, please send us an email or call us: 805-269-8206!